Shipping from San Francisco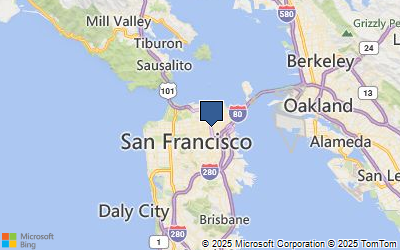 San Francisco, CA freight rates Not only can you leave your heart in San Francisco, you can also leave a lot of cargo in the City by the Bay. Not to mention you can ship a lot of it outbound as well, as San Francisco is the seventh largest overall exporting region in the U.S. and the largest exporting region to Asia. The Port of San Francisco is unique in its ability to handle many types of cargo in an efficient and cost effective way. The port frequently handles rolling stock, project cargo, and breakbulk. The city is served by more than 20 trucking companies and two major railroads. Air Cargo service at the San Francisco International Airport is available from 56 airlines, including seven cargo-only airlines. U.S. Custom's services are available on site 24/7. Air freight in and out of San Francisco is in high demand and the growing demand for international cargo will push the airport to nearly full capacity in the next several years. This could raise the cost of air freight in and out of the city.
Shipping to Portland
Portland, OR freight rates The Greater Portland region serves as a major West Coast freight hub and is a critical link for Pacific Northwest trade. The region is home to two world-class ports, the Port of Vancouver USA and Port of Portland, which can be reached from Asian ports in 14 days. Greater Portland is the only major metro market in the western U.S. where two Class I railroads converge. This allows companies to benefit from negotiating costs. Interstates 5 and 84 are major inter-regional highways that intersect in the Portland metro area. And the Portland International Airport is served by 13 air cargo carriers. Oregon's agriculture and lumber industries provide a steady stream of freight moving through the state. This results in affordable LTL shipping in Portland. Moving freight via truck may be more expensive in Portland and the rest of the western half of the state due to the rugged terrain.