Shipping from Philadelphia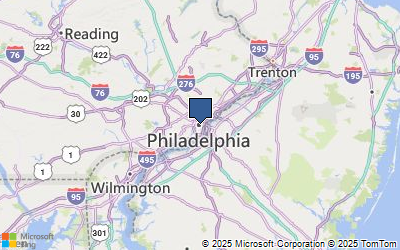 Philadelphia, PA freight rates Known for the Liberty Bell, cheesesteaks, and for being the hometown of Rocky Balboa, Philadelphia is also a major shipping port. As part of the busy northeastern sector of the country, the City of Brotherly Love provides many shipping options. With great international port access, intermodal rail lines and an abundance of truckload freight, shipping to and from Philadelphia is very affordable. The Port of Philadelphia has seven terminals along the Delaware River that handle everything from vast shipments of cocoa beans to automobiles to steel and forestry products. Each terminal has easy access to I-95 and I-76. There are more than 300 trucking companies in the region with a combined 15,000 trucks, and the city is served by two Class I railroads.
Shipping to Portland
Portland, OR freight rates The Greater Portland region serves as a major West Coast freight hub and is a critical link for Pacific Northwest trade. The region is home to two world-class ports, the Port of Vancouver USA and Port of Portland, which can be reached from Asian ports in 14 days. Greater Portland is the only major metro market in the western U.S. where two Class I railroads converge. This allows companies to benefit from negotiating costs. Interstates 5 and 84 are major inter-regional highways that intersect in the Portland metro area. And the Portland International Airport is served by 13 air cargo carriers. Oregon's agriculture and lumber industries provide a steady stream of freight moving through the state. This results in affordable LTL shipping in Portland. Moving freight via truck may be more expensive in Portland and the rest of the western half of the state due to the rugged terrain.