Shipping from Kansas City
Kansas City, MO freight rates Home of the 2015 World Series champion Kansas City Royals, this Midwestern city boasts one of the premier transportation and logistics networks in the country. Kansas City is the largest rail center in the U.S. by tonnage, thanks to its central location and a rail corridor that spans coast-to-coast and border-to-border. The city has the most freeway lane miles per capita of any city in the U.S. and is one of only five cities intersected by four interstate highways (I-35, I-70, I-29, I-49). The area moves more air cargo in a six-state area than any region in the U.S., and ranks as the No. 3 trucking center with single-day truck access to nearly every major Midwestern market. Add in the most Foreign Trade Zone space in the U.S., the most climate-controlled underground warehouse space and two intermodal logistics parks, and businesses have all they need to move freight in and out of this world-class shipping environment.
Shipping to Milwaukee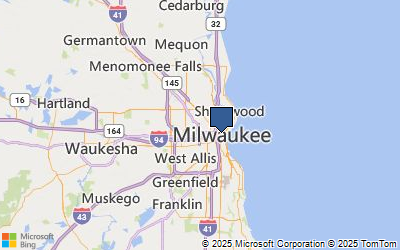 Milwaukee, WI freight rates Known for its delectable varieties of beer and sausage, Milwaukee is positioned in the upper Midwest near major highways, waterways and railroads. About a quarter of the nation's population is within 600 miles of the region. Two interstates, I-94 and I-43, intersect Milwaukee while I-90 passes nearby. Five railroads provide freight service. And domestic and international shipments use the Port of Milwaukee, which handles more than 3 million tons of cargo per year. The Port serves locations throughout the Great Lakes, the St. Lawrence Seaway and the Gulf of Mexico, via the inland waterway system. Its 16 berths can accommodate vessels up to 1,000 feet. Because Milwaukee is located in the more industrial section of the state, freight shipping, especially LTL freight, is available for better prices than other areas of Wisconsin. Outbound freight rates from Milwaukee are almost always less than shipping to the region.