Shipping from Kansas City
Kansas City, MO freight rates Home of the 2015 World Series champion Kansas City Royals, this Midwestern city boasts one of the premier transportation and logistics networks in the country. Kansas City is the largest rail center in the U.S. by tonnage, thanks to its central location and a rail corridor that spans coast-to-coast and border-to-border. The city has the most freeway lane miles per capita of any city in the U.S. and is one of only five cities intersected by four interstate highways (I-35, I-70, I-29, I-49). The area moves more air cargo in a six-state area than any region in the U.S., and ranks as the No. 3 trucking center with single-day truck access to nearly every major Midwestern market. Add in the most Foreign Trade Zone space in the U.S., the most climate-controlled underground warehouse space and two intermodal logistics parks, and businesses have all they need to move freight in and out of this world-class shipping environment.
Shipping to Baltimore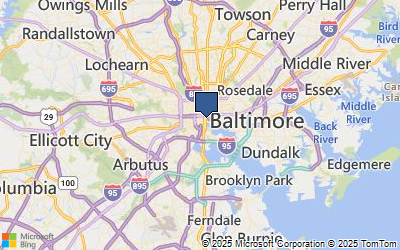 Baltimore, Maryland freight rates The Baltimore region is home to blue crabs, row houses and the Port of Baltimore, the nation's sixth largest port. The port is considered one of the country's top container terminals and has seen increased container and break bulk cargo each year, thanks to a convenient location and investment in technology. It is 200 miles closer to the Midwest than any other Atlantic seaboard city. Plus, its use of computerized gate complexes, hand held computers and scanners and Electronic Data Interchange have greatly increased the port's efficiency and cost-effectiveness. Baltimore is served by an extensive highway and rail network, and is home to two Class I and three regional railroads, as well as the Baltimore/Washington International Thurgood Marshall Airport.