Shipping from Denver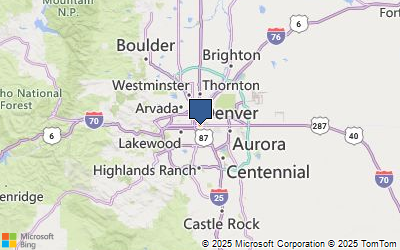 Denver, CO freight rates Denver offers a few challenges when shipping in and out of The Mile High City. The mountainous terrain and unpredictable weather can make truck transport a hazardous endeavor during the winter. During other seasons, outbound freight will likely be less expensive than shipping into Denver, and LTL shipping can often be found for affordable rates. Metro Denver has made significant improvements to the region's transportation infrastructure in the past decade with development of the area's beltway and toll roads. In addition to trucking, a pair of Class I railroads provide freight service to metro Denver. One way to efficiently move cargo in and out of Denver is via air. The Denver International Airport's efficient airfield and 39-acre cargo ramp make freight handling easy. Within 20 miles of the airport are 50 freight forwarders and customs brokers.
Shipping to Portland
Portland, OR freight rates The Greater Portland region serves as a major West Coast freight hub and is a critical link for Pacific Northwest trade. The region is home to two world-class ports, the Port of Vancouver USA and Port of Portland, which can be reached from Asian ports in 14 days. Greater Portland is the only major metro market in the western U.S. where two Class I railroads converge. This allows companies to benefit from negotiating costs. Interstates 5 and 84 are major inter-regional highways that intersect in the Portland metro area. And the Portland International Airport is served by 13 air cargo carriers. Oregon's agriculture and lumber industries provide a steady stream of freight moving through the state. This results in affordable LTL shipping in Portland. Moving freight via truck may be more expensive in Portland and the rest of the western half of the state due to the rugged terrain.