Shipping from Chicago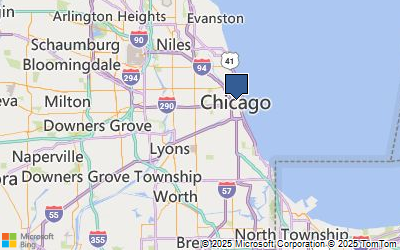 Chicago, IL freight rates Chicago offers an unmatched combination of transportation modes and infrastructure for both domestic and international freight shipping. The city serves as a hub for six of the nation's seven Class I North American railroads, making it the premier rail hub in the country. The region is connected to six major U.S. interstate highways, with a large amount of truck-hauled freight going to neighboring states. Chicago is also home to O'Hare International Airport, one of the world's busiest airports. Common items shipped in and out of the region include electronics, pharmaceuticals and machinery. A lot of goods flow between the Windy City and East Asia. Railroads and trucks take international items to and from California's ports, and airplanes make stops in Alaska between the two destinations. Inbound freight rates are relatively affordable in the city because of larger demand for outbound freight.
Shipping to Portland
Portland, OR freight rates The Greater Portland region serves as a major West Coast freight hub and is a critical link for Pacific Northwest trade. The region is home to two world-class ports, the Port of Vancouver USA and Port of Portland, which can be reached from Asian ports in 14 days. Greater Portland is the only major metro market in the western U.S. where two Class I railroads converge. This allows companies to benefit from negotiating costs. Interstates 5 and 84 are major inter-regional highways that intersect in the Portland metro area. And the Portland International Airport is served by 13 air cargo carriers. Oregon's agriculture and lumber industries provide a steady stream of freight moving through the state. This results in affordable LTL shipping in Portland. Moving freight via truck may be more expensive in Portland and the rest of the western half of the state due to the rugged terrain.