Shipping from Seattle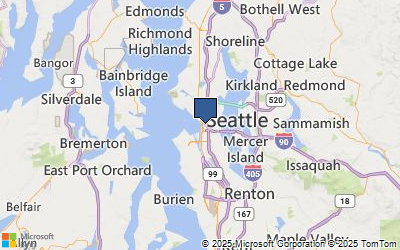 Seattle, WA freight rates Not only can Seattle boast a Super Bowl winning football team, excellent coffee and a vibrant music scene, it is also a great air and ocean gateway for cargo from Asia to multiple points in North America. The Port of Seattle is made up of 1,543 acres of waterfront land and nearby properties including container terminals, general purpose/cargo terminals, a Foreign Trade Zone, break-bulk cargo and refrigerated cargo and storage. The Seattle-Tacoma International Airport offers cargo options from 20 U.S. and 14 foreign carriers, as well as a concentration of nearby freight forwarders, customs brokers, distribution centers and other logistics supply chain service providers. Most of the state of Washington's rail lines connect to the busy ports, allowing for local shipping rates to remain low and reasonable. LTL freight is usually affordable due to the volume of goods moving through the state. Winter weather in the mountainous regions of the state can affect price and efficiency of cargo moving on the ground to and from the city.
Shipping to Miami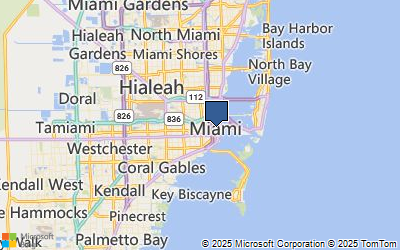 Miami, FL freight rates There are few more prominent hubs for international shipping than Miami, Florida. Miami International Airport is the leading U.S. airport for international freight and the 10th busiest facility in the world. It is also the world's largest gateway to Latin America and the Caribbean. About 84 percent of all air imports and 81 percent of exports from Latin America and the Caribbean go through this southern Florida region. Miami is served by 84 scheduled and 17 charter air carriers, of which 40 are all-cargo carriers. Both the airport and the PortMiami facility make the region a hub for distribution of perishable products, hi-tech commodities, telecommunications equipment, textiles, pharmaceuticals and industrial machinery. The area includes nearly 1,400 licensed customs brokers and freight forwarders and numerous local and multinational companies specializing in international trade and logistics, trade law and advocacy, finance, importing and exporting. There are also more than 100 consulates, foreign trade offices and bi-national chambers of commerce. Domestic shipping and transport to international facilities is provided by a Class I railroad and a Class II railroad, and truck transport can take advantage of access to I-95 and I-75.