Shipping from San Diego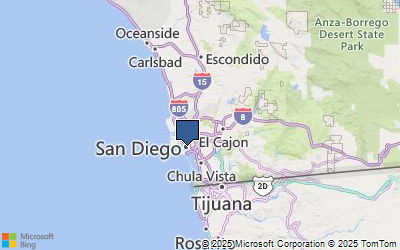 San Diego, CA freight rates The Port of San Diego offers two maritime cargo terminals, and the community is working to increase capacity to balance export cargo with its abundant import freight. The port specializes in break-bulk and roll-on/roll-off cargoes. Its National City Marine Terminal handles the import and export of vehicles and heavy equipment, with a 140-acre on-dock facility that's able to hold 120 railcars for automobile loading and unloading. The port's terminals also handle windmill generator components from Japan and windmill products from Europe and South America, as well as fruit and dry goods. The San Diego County Regional Airport recently added direct service to London and Tokyo to increase cargo shipping opportunities to those markets. One service the region is lacking is rail. San Diego is served by stub-end service from one Class I carrier, and a short line connection to a Mexican carrier. Though new outlets are being investigated, the current Class I service is limited for freight because of the abundance of passenger trains using the local infrastructure.
Shipping to Seattle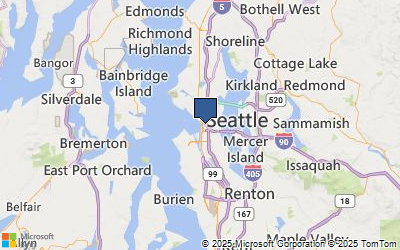 Seattle, WA freight rates Not only can Seattle boast a Super Bowl winning football team, excellent coffee and a vibrant music scene, it is also a great air and ocean gateway for cargo from Asia to multiple points in North America. The Port of Seattle is made up of 1,543 acres of waterfront land and nearby properties including container terminals, general purpose/cargo terminals, a Foreign Trade Zone, break-bulk cargo and refrigerated cargo and storage. The Seattle-Tacoma International Airport offers cargo options from 20 U.S. and 14 foreign carriers, as well as a concentration of nearby freight forwarders, customs brokers, distribution centers and other logistics supply chain service providers. Most of the state of Washington's rail lines connect to the busy ports, allowing for local shipping rates to remain low and reasonable. LTL freight is usually affordable due to the volume of goods moving through the state. Winter weather in the mountainous regions of the state can affect price and efficiency of cargo moving on the ground to and from the city.