Shipping from San Diego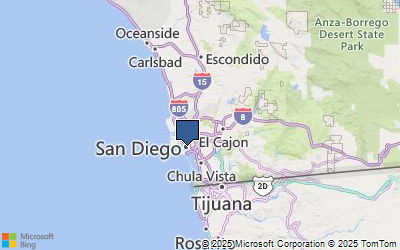 San Diego, CA freight rates The Port of San Diego offers two maritime cargo terminals, and the community is working to increase capacity to balance export cargo with its abundant import freight. The port specializes in break-bulk and roll-on/roll-off cargoes. Its National City Marine Terminal handles the import and export of vehicles and heavy equipment, with a 140-acre on-dock facility that's able to hold 120 railcars for automobile loading and unloading. The port's terminals also handle windmill generator components from Japan and windmill products from Europe and South America, as well as fruit and dry goods. The San Diego County Regional Airport recently added direct service to London and Tokyo to increase cargo shipping opportunities to those markets. One service the region is lacking is rail. San Diego is served by stub-end service from one Class I carrier, and a short line connection to a Mexican carrier. Though new outlets are being investigated, the current Class I service is limited for freight because of the abundance of passenger trains using the local infrastructure.
Shipping to Miami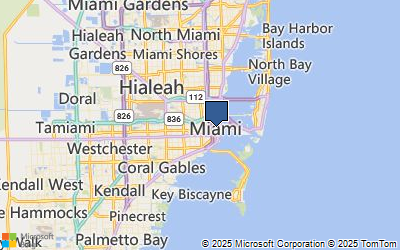 Miami, FL freight rates There are few more prominent hubs for international shipping than Miami, Florida. Miami International Airport is the leading U.S. airport for international freight and the 10th busiest facility in the world. It is also the world's largest gateway to Latin America and the Caribbean. About 84 percent of all air imports and 81 percent of exports from Latin America and the Caribbean go through this southern Florida region. Miami is served by 84 scheduled and 17 charter air carriers, of which 40 are all-cargo carriers. Both the airport and the PortMiami facility make the region a hub for distribution of perishable products, hi-tech commodities, telecommunications equipment, textiles, pharmaceuticals and industrial machinery. The area includes nearly 1,400 licensed customs brokers and freight forwarders and numerous local and multinational companies specializing in international trade and logistics, trade law and advocacy, finance, importing and exporting. There are also more than 100 consulates, foreign trade offices and bi-national chambers of commerce. Domestic shipping and transport to international facilities is provided by a Class I railroad and a Class II railroad, and truck transport can take advantage of access to I-95 and I-75.