Shipping from Portland
Portland, OR freight rates The Greater Portland region serves as a major West Coast freight hub and is a critical link for Pacific Northwest trade. The region is home to two world-class ports, the Port of Vancouver USA and Port of Portland, which can be reached from Asian ports in 14 days. Greater Portland is the only major metro market in the western U.S. where two Class I railroads converge. This allows companies to benefit from negotiating costs. Interstates 5 and 84 are major inter-regional highways that intersect in the Portland metro area. And the Portland International Airport is served by 13 air cargo carriers. Oregon's agriculture and lumber industries provide a steady stream of freight moving through the state. This results in affordable LTL shipping in Portland. Moving freight via truck may be more expensive in Portland and the rest of the western half of the state due to the rugged terrain.
Shipping to Milwaukee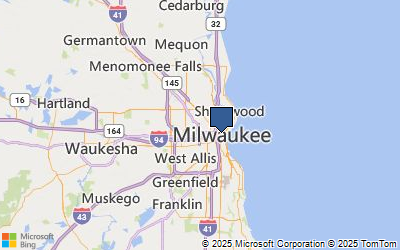 Milwaukee, WI freight rates Known for its delectable varieties of beer and sausage, Milwaukee is positioned in the upper Midwest near major highways, waterways and railroads. About a quarter of the nation's population is within 600 miles of the region. Two interstates, I-94 and I-43, intersect Milwaukee while I-90 passes nearby. Five railroads provide freight service. And domestic and international shipments use the Port of Milwaukee, which handles more than 3 million tons of cargo per year. The Port serves locations throughout the Great Lakes, the St. Lawrence Seaway and the Gulf of Mexico, via the inland waterway system. Its 16 berths can accommodate vessels up to 1,000 feet. Because Milwaukee is located in the more industrial section of the state, freight shipping, especially LTL freight, is available for better prices than other areas of Wisconsin. Outbound freight rates from Milwaukee are almost always less than shipping to the region.