Shipping from Detroit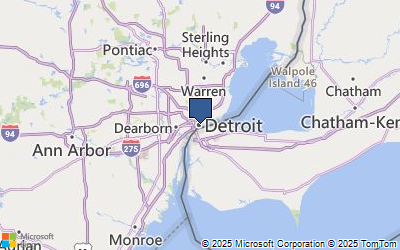 Detroit, Michigan freight rates The Motor City offers several convenient and efficient options for shipping cargo in and out of the region. Michigan is one of only two Great Lakes states with toll-free highways, which lowers the cost of transporting items to and from Detroit. The city also serves as the busiest border crossing in North America, with more than 10,000 trucks crossing the Ambassador Bridge into Canada daily. The Detroit region is served by four of the seven national Class I railroads, unique to only one-third of the nation, and three of the four railroads have intermodal terminals in the region. Detroit Metropolitan Wayne County Airport ranks in the top 25 for cargo movement in North America. The Port of Detroit is the third largest international gateway in the U.S. It connects the Great Lakes and the entire Midwest to the St. Lawrence Seaway, and imports over 750 million tons of steel annually.
Shipping to Miami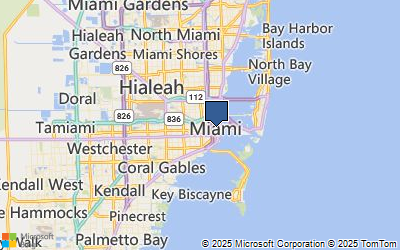 Miami, FL freight rates There are few more prominent hubs for international shipping than Miami, Florida. Miami International Airport is the leading U.S. airport for international freight and the 10th busiest facility in the world. It is also the world's largest gateway to Latin America and the Caribbean. About 84 percent of all air imports and 81 percent of exports from Latin America and the Caribbean go through this southern Florida region. Miami is served by 84 scheduled and 17 charter air carriers, of which 40 are all-cargo carriers. Both the airport and the PortMiami facility make the region a hub for distribution of perishable products, hi-tech commodities, telecommunications equipment, textiles, pharmaceuticals and industrial machinery. The area includes nearly 1,400 licensed customs brokers and freight forwarders and numerous local and multinational companies specializing in international trade and logistics, trade law and advocacy, finance, importing and exporting. There are also more than 100 consulates, foreign trade offices and bi-national chambers of commerce. Domestic shipping and transport to international facilities is provided by a Class I railroad and a Class II railroad, and truck transport can take advantage of access to I-95 and I-75.