Shipping from Baltimore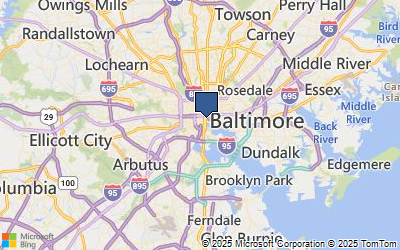 Baltimore, Maryland freight rates The Baltimore region is home to blue crabs, row houses and the Port of Baltimore, the nation's sixth largest port. The port is considered one of the country's top container terminals and has seen increased container and break bulk cargo each year, thanks to a convenient location and investment in technology. It is 200 miles closer to the Midwest than any other Atlantic seaboard city. Plus, its use of computerized gate complexes, hand held computers and scanners and Electronic Data Interchange have greatly increased the port's efficiency and cost-effectiveness. Baltimore is served by an extensive highway and rail network, and is home to two Class I and three regional railroads, as well as the Baltimore/Washington International Thurgood Marshall Airport.
Shipping to Jacksonville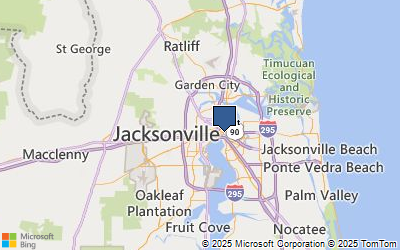 Jacksonville, FL freight rates The northeast Florida city of Jacksonville is the self-proclaimed "America's Logistics Center." The city boasts 10 airports, four ports, a strong network of railways and convenient access to major highways and interstates. The region's deep water port, JAXPORT, has three marine terminals that handle 8 million tons of cargo annually, including more than 515,000 vehicles. Jacksonville is intersected by three major interstate highways (I-10, I-95, and I-75) and a back-door road to I-295 provides expedited access in and out of the city. Three commercial trade railroads also provide service to the region. A local Foreign Trade Zone encompasses six counties and the region has a well-established Latin American trade lane and expanding shipping business to and from Asia and Europe. Like with other Florida markets, Jacksonville freight rates will change with the seasons because of the tourist and citrus industries. LTL freight shipping is usually affordable due to the volume of goods moving through the state by truck and rail.