Shipping from Atlanta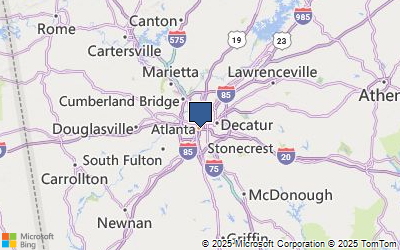 Atlanta, GA freight rates A major transportation hub in the southeast U.S., Atlanta's mild winter weather and abundant infrastructure makes shipping into the metro area an inexpensive endeavor year-round. Outbound freight can be a different story, especially during the summer months. That's because the state of Georgia is a major agricultural producer, and most of those goods leave the state. That means capacity for outbound shipping, whether by road, rail, or air, is scarce and therefore expensive during summer. Atlanta is served by the world's most traveled airport, Hartsfield-Jackson International, which provides access to 22 all-cargo air carriers. The city is also served by two class I railroads and over 20 short-line companies, and is intersected by three major highways (I-75, I-85, I-20). More than 80 percent of U.S. residents are located within a two-hour flight or two-day truck trip of Atlanta. For international shipping via cargo ship, Atlanta is located 250 miles from the Port of Savannah, the fourth largest container port in the nation.
Shipping to Portland
Portland, OR freight rates The Greater Portland region serves as a major West Coast freight hub and is a critical link for Pacific Northwest trade. The region is home to two world-class ports, the Port of Vancouver USA and Port of Portland, which can be reached from Asian ports in 14 days. Greater Portland is the only major metro market in the western U.S. where two Class I railroads converge. This allows companies to benefit from negotiating costs. Interstates 5 and 84 are major inter-regional highways that intersect in the Portland metro area. And the Portland International Airport is served by 13 air cargo carriers. Oregon's agriculture and lumber industries provide a steady stream of freight moving through the state. This results in affordable LTL shipping in Portland. Moving freight via truck may be more expensive in Portland and the rest of the western half of the state due to the rugged terrain.